Employment & Rehabilitation Services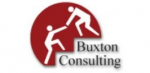 Address:
4 – 2316 McCallum Rd.
Abbotsford, BC
V2S 3P4
Long Business Description:
Buxton Consulting Ltd. is a private company that specializes in providing career planning; vocational and rehabilitation assessments; employment marketing and placement; occupational and lifestyle counselling; as well as conducting training seminars and workshops for corporate and public sector organizations.

Address:
915 Fort Street, 5th Floor
Victoria, BC
V8V 3K3
Long Business Description:
WCG is honoured to deliver employment and vocational rehabilitation services across Canada. Every day our team helps people reach their employment goals and improve the quality of their lives. We love the work we do and are driven to make a difference in the lives of the people we serve. WCG's leaders believe in the power of work and it is that belief that drives them to create exceptional work environments within WCG and to deliver truly client-centred services. Learn more about WCG's leadership team.